Help those who give everything and ask for nothing in return.
SPECIAL SPONSORSHIP OPPORTUNITY
As we unite to face COVID-19 together, now is the time to recognize the amazing doctors, nurses and first-responders who selflessly work on the front lines of this pandemic everyday.

Eden invites you to sponsor a healthcare professional of your choosing (family member, friend, neighbor, colleague, etc.) by purchasing any one of our essential services on their behalf. Participation is encouraged even without a specific individual in mind. In these cases, recipients will be selected by our team. For every contribution made, Eden will donate all profit from each corresponding order to Food Banks Canada or Feeding America.

To get started, please complete the form below by providing your personal contact information. An Eden representative will then follow up with you by phone to discuss sponsorship details, including service options and pricing.

Thank you for your generosity!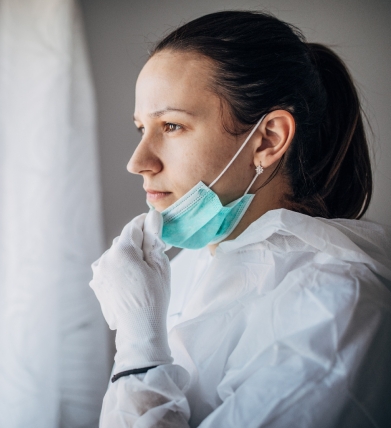 Provide your personal contact info in the short form above and an Eden representative will respond by phone to finalize your sponsorship.

Upon receiving a call from an Eden rep, confirm recipient contact info and desired service. Your account will then be created and payment will be collected.

Eden will contact recipients before performing service. Once completed, a card will be mailed to them highlighting your sponsorship.
Service/Recipient Notification

Note: Eden has taken extra care to implement practices consistent with existing COVID-19 safety guidelines*, including:

Social distancing

Zero physical crew-to-customer interaction (Communication performed in-app)

Truck/equipment cleaning and maintenance

Adoption of all applicable local government mandates
*The above information will be communicated to sponsorship recipients via mail card.
"We thought long and hard about how Eden could make a difference during these unprecedented times by leveraging our extensive community of contractors and innovative technology. Knowing that healthcare providers are focused on saving our loved ones, we wanted to 'pay it back' by offering a sponsorship for our services. We hope to give them a little more time for family when at home."
All rights reserved © 2020